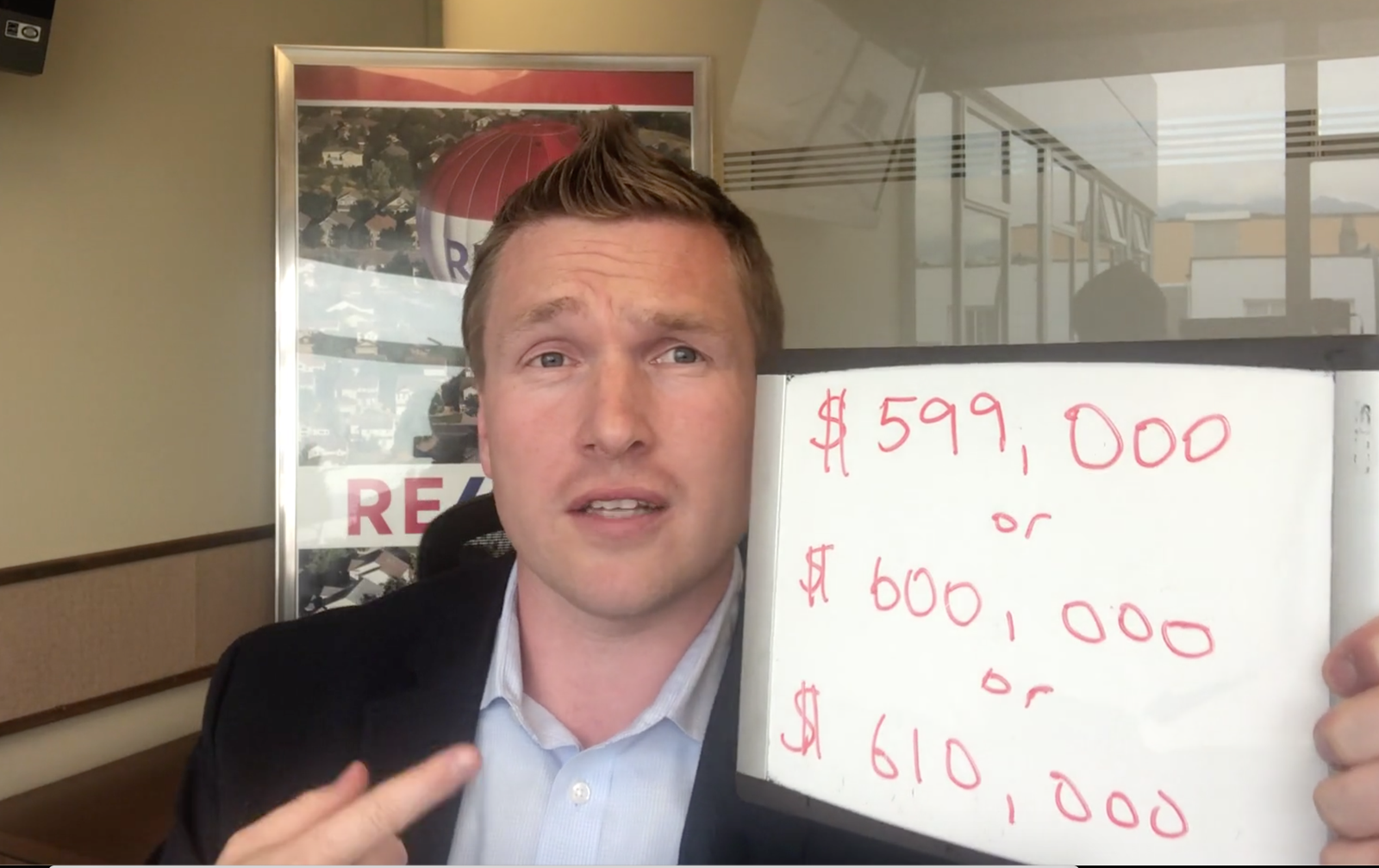 Let's look at three different
pricing strategies
we consider when listing a home and the pros and cons of each.
Price it High
In behavioural economics, the "endowment effect" finds that people tend to value something they own more than the things they don't own. It stands to reason then that most people believe their home is worth more than their neighbour's. They also worry that pricing too low would leave money on the table (which it can. More on that below). 
When does this strategy work? 
In a hot seller's market where prices are rising, in the pre-listing marketing phase where we "test" a price before launching, or when sellers have time to wait and are willing to take a risk.
Homes priced at or slightly above our estimate of market value usually receive more interest and are more likely to sell faster than homes priced high. 
When does this strategy work?
  This works in most markets. In a more balanced or buyer's market, we will often list the home just above our estimate of market value to leave a bit of room for negotiation. In some situations when the market is shifting quickly, homes priced in this range will still receive multiples and may still sell over list price (i.e. the market will dictate the value).
Price it Low
At the right price, any home can receive multiple offers, which helps your home sell quickly and could help increase the sale price depending on market conditions. However, in a slower market when buyers take a little longer to make decisions this may not be the best strategy. 
When does
this
strategy work?
In a seller's market where demand is strong, there is a large pool of active buyers and very few competitive sellers.  Alternatively, in a buyer's market when you want to ensure a quick sale, even if it means getting a little less money.
Which Strategy Works Best?
We want to
put
our sellers in a position where they have the decision to sell their home. But we also want to ensure they get the most amount of money possible. Knowing that, in today's market we generally suggest listing close to the value of the last comparable property, making adjustments for any obvious differences.